You may have to send it back.
Looks like it broke where the yellow lines are. The part with the screw should be still attached to the trigger housing?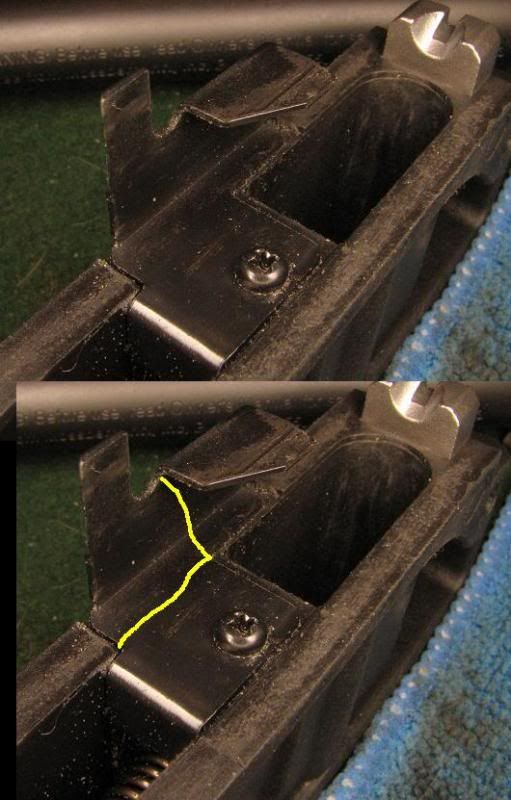 Your gun should be still under warranty you can send it back but who knows how long you will be without your gun.
If it were mine ide just suck it up and order the part off e-bay and fix it myself. New gun should run longer then 40 rounds before you have any problems but i wasnt using it so its hard to say what happened to cause it to fail. It shouldnt even of broke it should of just bent or something.
Well anyway it looks like this is the part you need. Its $10. off e-bay. If you decide to just get the part and replace it yourself left me know ill try and help with some pictures how to tear it down and where the part goes and how it fits.
As it sits now i dont think the gun will function without that plate.
http://www.ebay.com/itm/Mossberg-702-Pl ... _810wt_972
If that link doesnt work i search "702 plinkster" on e-bay the plate is "Mossberg 702 Plinkster .22 Rifle Ejector P - 207"
good luck.